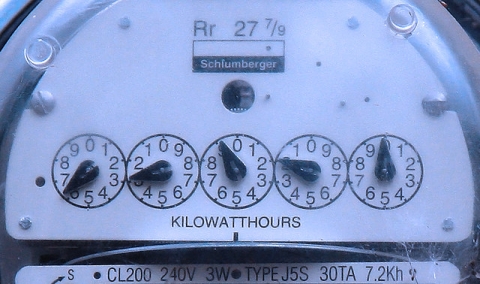 Dehydrated food you make yourself costs a lot less than what you can buy at the store. Still, people naturally wonder what it costs to run a dehydrator hour after hour. It's easy to figure out the cost to run your dehydrator. You just need to know three things:
1. The wattage of the dehydrator
2. The hours needed to dehydrate
3. The cost of electricity
With the information above, you can calculate the cost of running your dehydrator in two steps. In step one, calculate how much electricity is used in Kilowatt-hours:
(Wattage × Hours needed) / 1000 = Kilowatt-hour (kWh) consumption
In step two, multiply the kWh by the cost per kWh in your area:
Cost = kWh * cost per kWh
So, for example, if you live in an area where electricity costs 12 cents per kWh, and you want to calculate the cost of running a 600 watt dehydrator for 12 hours:
(600 watts x 12 hours) / 1000 = 7.2 kWh
7.2kWh * $0.12 = $0.86
The chart below (click to expand) shows the cost to run machines of various wattages up to 24 hours. This chart assumes a cost per kWh of 12 cents, which is the current average in the US.
Note about Wattage
Most dehydrators have wattage clearly marked. If not, you can usually find the wattage on the bottom or back of the appliance. The stated wattage is the maximum power drawn by the appliance, so in most cases where you are not running the dehydrator at its maximum temperature, the actual energy used will be somewhat less than calculated. You can see the wattage for the dehydrators we've reviewed in our handy dehydrator comparison chart.
Dehydrator Cost Caculator worksheet
You can find out cost calculation worksheet here.